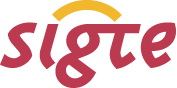 In the two weeks before State of the Map, the SIGTE (Geographical Information Systems and Remote Sensing Centre) will hold the GIS OPEN SOURCE Summer School at their facilities in the Girona University. This Summer School is jointly organized by 4 European universities, and aims to provide GIS training to postgraduate and doctorate students.
OpenStreetMap will fit into the Summer School in two ways: On one hand, the OpenStreetMap community will be teaching basic OSM skills during the Summer Scholars, confirming that OSM is part of a solid GIS curriculum.
On the other hand, SIGTE has kindly offered one of the University of Girona computer labs for holding OSM workshops and tutorials alongside the Summer School. To be precise, OSM workshops will be held from the 5th to the 9th of july if all slots are filled up.
No matter if you're a GIS newbie or an OSM hardcore enthusiast, the summer school is the perfect opportunity to either learn how to use a wide array of open source GIS software, or hone your OSM hacking skills. The SIGTE facilities will count with the expertise, the technologies, and the equipment to make these two tracks a remarkable learning opportunity.
If you are an OpenStreetMap developer, we need your help for the OSM workshops! If you want to discuss new cool OSM technologies, hold a purely technical panel, or teach during the Summer School, fill in the Call for Papers form and select "Summerschool" as theme of your paper.
If you want to attend the workshop, you need to wait just a little bit longer. When the schedule of the workshops is finished, we'll start with the registration. If you have already registered for SotM you'll get an email when the registration for the workshops is starting. Due to the size of the computer lab, there will only be 25 tickets per workshop.