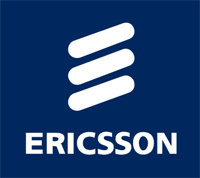 We are proud to announce the first sponsor of the State of the Map 2010 in Girona: Ericsson.
Ericsson Labs, provided by Ericsson, is a portal on the web that contains beta enablers and applications, and provides an open environment for sharing information with application developers, technology partners and consumers. Ericsson Labs provides several map APIs that support OpenStreetMap for both mobile and web platforms.
Ericsson is a world-leading provider of telecommunications equipment and related services to mobile and fixed network operators globally. Over 1,000 networks in more than 175 countries utilize our network equipment and 40 percent of all mobile calls are made through our systems. We are one of the few companies worldwide that can offer end-to-end solutions for all major mobile communication standards.
Also interested in sponsoring the State of the Map 2010? Contact the organising team for more information and to receive our sponsorship brochure at sponsors@stateofthemap.org.